30 Years of German Teletext
In 2010, the German state-run television station ARD half-assedly celebrated 30 Jahre Videotext, 30 years of German Teletext. An open art competition was announced: teletext consumers should create pages about the time in between 1980 and 2010. Of course I participated, but was humilated twice.
First my awesome entry did not win.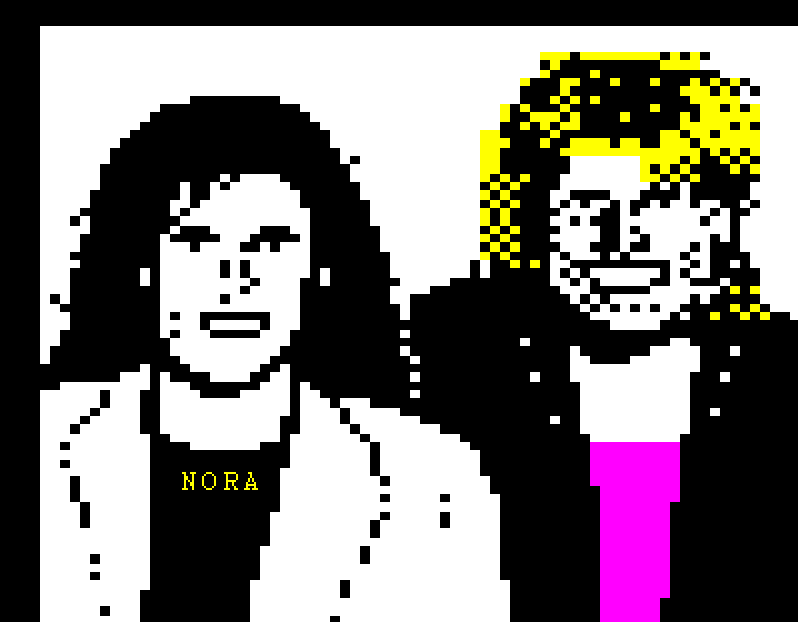 (download Cebra Text source file)
Let's compare with a panel of the winning entry: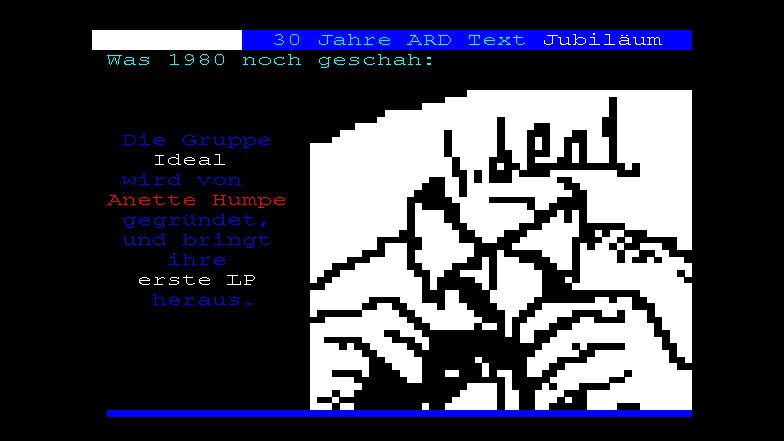 (copied from this ARD page)
So, the jury just preferred the eternally hip New Wave band Ideal to the eternally hated New Romantics band Modern Talking. What a bunch of opportunistic fools. If you look at the other distinguisehd entries, the jury's bias and artistic incompetence is strikingly obvious.
Secondly, my entry was chosen being worthy of winning a Videotext anniversary t-shirt. I was given the choice between the sizes L or XL. I answered that both sizes are too large for me and asked for size M. Without any comment I was sent a tight women's shirt.
Well, Olia wears it from time to time.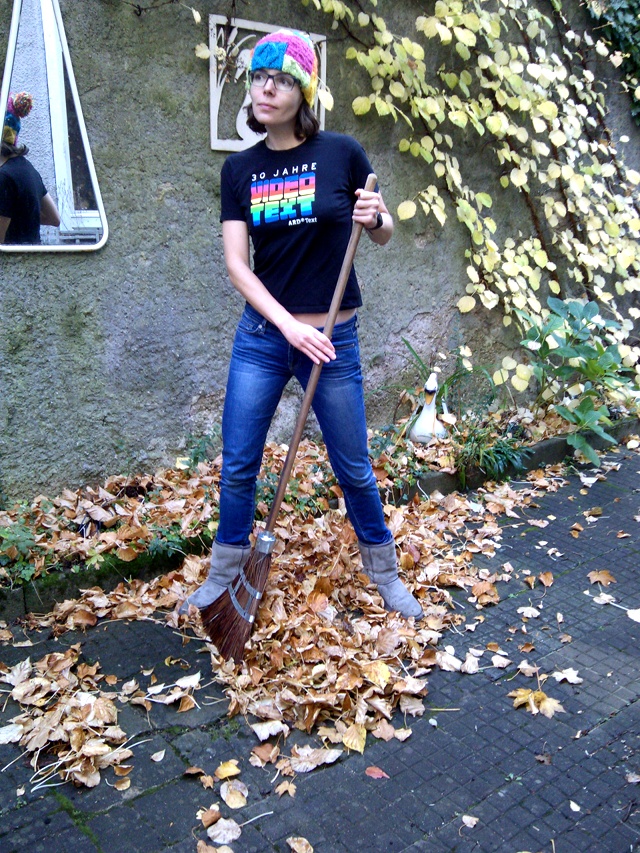 ---